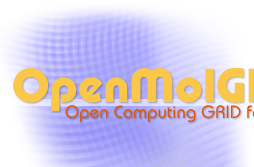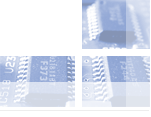 Testing

The main objective of this task is to test the performance of the OpenMolGRID system.
The partner responsible for Testing is ComGenex, Inc.
It includes preliminary or general testing phases - like functional testing of components, or in silico testing against small scale data sets -, testing in the real life chemical and pharmaceutical applications, and a separate task dealing with testing on public data sources.
It consists of the following tasks:
Functional testing of algorithms, modules and software frames of the Grid system. Further details.
For in silico testing purposes two small datasets with recently important biological activity areas were selected: Multi-Drug Resistance (MDR) and G-Protein Coupled Receptor (GPCR) activity. This testing phase investigates all components of the system from data request to model building, creates models for the prediction of MDR and GPCR activity, and validate these models against experimentally determined values. Further details.
For testing the system in real-life situations, an experimental data set was created by ComGenex as follows: A compound collection containing several combinatorial libraries (altogether 30,000 novel and diverse structures) was synthesized and assayed in vitro using human fibroblast cell lines to measure the cytotoxic effect of each of the compound library members. All data in the library provide information directly relevant to understanding the ADME/Tox behaviour of compounds within human systems.



This testing phase consists of two steps:


In the first step, structure-activity models for 20,000 structures were set up, and the accuracy of the models were validated. All available QSAR/QSPR model building methods were investigated, and the best model was selected. Further details.
In the second step, the predictive capability of the model was tested against the biological activity of 10,000 previously unknown structures. The predictive power of the model, the structure classification capability, and the molecular engineering capability of the system were the subject of this testing phase. Further details.

The model building capabilities were also be tested on data available from public data sources. Further details.